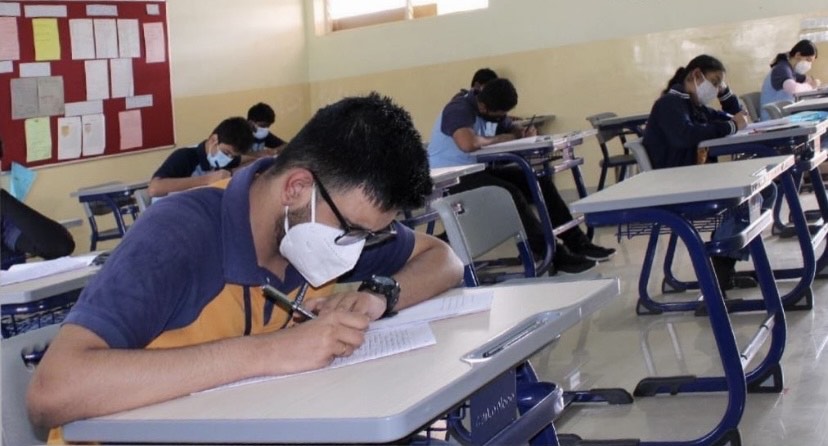 Treamis CAIE team of students and faculty have repeated their stellar performance in the FEB-MARCH 2021 series of the Cambridge IGCSE  examinations with another spectacular 100% pass results!! 
Our students braved the pandemic, attended the examinations, and aced it! Kudos to each one of them for their wonderful result. 
Mr. Soumen Ghosh, Head of Cambridge program noted that subject-wise 80 percent of IGCSE students achieved A* and A.  The average marks received in the subjects Physics, Chemistry, Business Studies, Economics, and Maths is 90 and above. He further stated that "Girish Krishnan once again displayed country topper performance in A  level scoring 100/100 in Mathematics and achieving 99 percentile overall. I am proud of the achievements of all our students."
The school has conducted three series of examinations during the pandemic time – March 2020 series, Nov 2020 series and March 2021 series. Ms. Jyothis Mathew, Head of Schools mentioned that in all the three series of exams, the school has achieved 100% results  and produced toppers at global level and country level.  She said, "I am proud of our mentors who prepared students for the Board exams with unwavering passion and dedication.  Irrespective of the mode of delivery, our focus on students and quality of teaching remains unparalleled and unchallenged. I am equally proud and grateful to the parent body who provided excellent support throughout."
Hearty Congratulations again to the Class of 2021 and Batch of 10 IGCSE 2021 for their spectacular achievement. This is surely another milestone in the history of Treamis. 
Online or offline, Treamis delivers on its commitment to excellence and gives wings to our students to achieve their dreams.