Treamis Schools were born out of the immense efforts of Mr. Venkatesh K.N who perceived education as a means to think, create and foster internationally-minded citizens. In this regard, he has made Treamis a worthwhile journey.
Treamis International School offers International curricula of IB and Cambridge (IGCSE, International A Level) whereas Treamis World School offers CBSE curriculum. Both are Day & Residential schools. Treamis Residential Halls provide accommodation for Weekly and regular boarding students of both the schools.
Treamis is a non-religious school. Only the universal values of teamwork, respect, responsibility, ethics, etiquette, empathy, and services are inculcated and practiced.
Treamis meets the academic and developmental needs of every child by offering an age-appropriate and child-centric curriculum. Treamis curriculum and teaching methodology are designed to develop independent thinking, social and emotional skills in students. The teaching and learning methodology uses inquiry and exploration by students and mentors. Treamis mentors undergo training on new pedagogy and classroom administration periodically. The project-based learning method emphasizes hands-on training and nurtures children's innate creative potential. Internationalism encourages both mentors and students to respect various cultures and the differences.
The rich learning program of Treamis includes Academics, Art, Music and Sports along with life skills inculcated in all spheres. The uniform teaching and learning approach encompasses conceptual inquiry, knowledge and ways of acquiring knowledge, interdisciplinary teaching and assessment in real life.
The unique design of the campus, child friendly facilities, informal learning environment, value based education, customized integrated curriculum, and technology aided teaching and learning are the hallmarks of Treamis.
Treamis focus on practical approach prepares children to face real life issues and succeed in their future endeavours. It creates an ideal environment through which students become competitive and are educated for knowledge creation, lifelong learning and leadership. They will take on leading roles in their future working environments; directing change, solving problems and developing new knowledge.
We invite you to visit our campus and experience all that Treamis has to offer.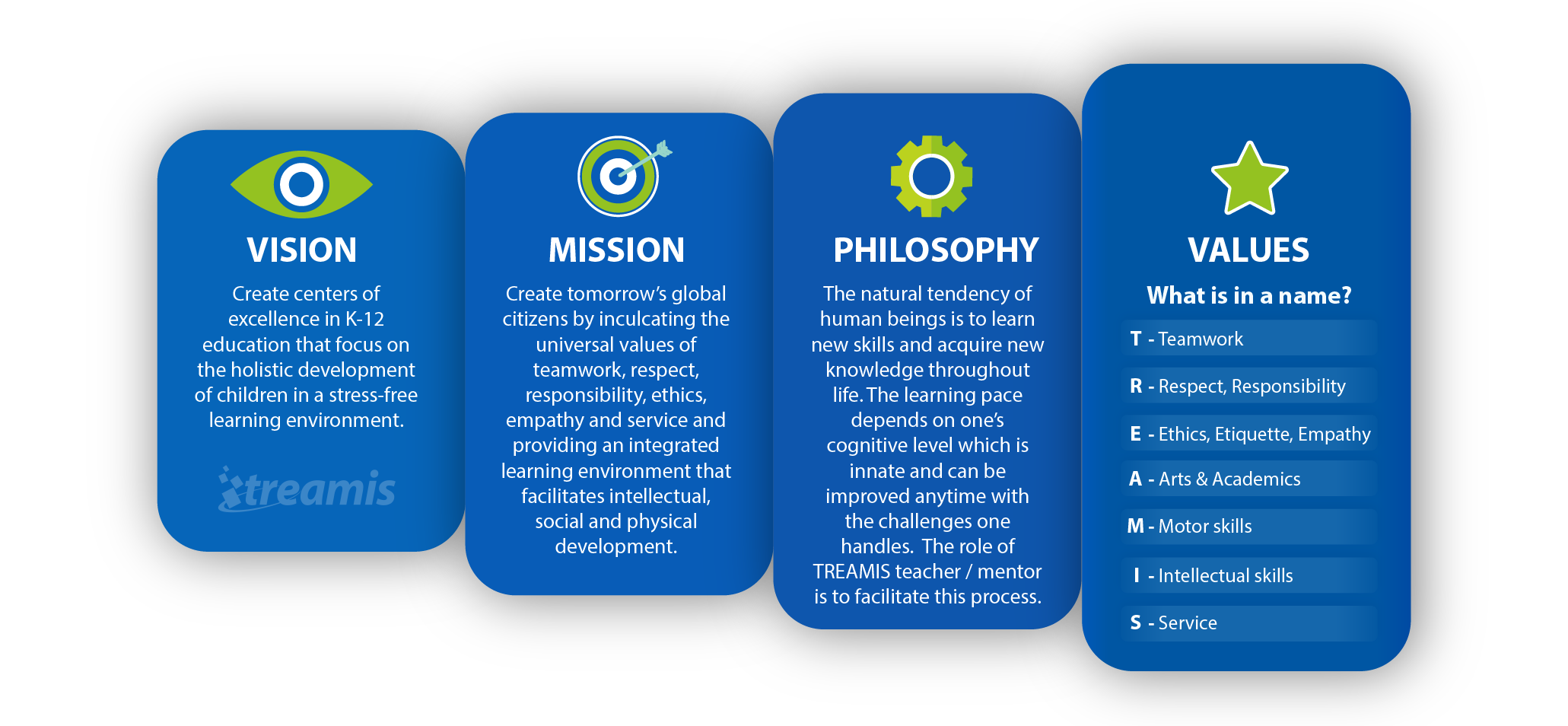 Mr. Venkatesh K.N

Mr. Venkatesh is a Technology/Business Executive who has facilitated the launch of numerous computer and telecom products for various technology companies in the US. While serving as the Director of Asia Technology Center, Bangalore for a prominent US technology company, Mr. Venkatesh realized the need for creating a global learning platform that allows uninterrupted education for the relocating children. This led to the founding of Treamis. Mr. Venkatesh K.N has Engineering and Management degrees in both Graduate and Undergraduate levels.
Dr. Krishna Jayaraman

Dr. Krishna Jayaraman is the CEO of Genomics USA with Postdoctoral training at Johns Hopkins University, he led fundamental discoveries in several product commercialization in biotechnology. Dr. Jayaraman was an Adjunct Professor at Baylor College of Medicine and Director of Advanced Training Courses at Catholic University, Washington, D.C. He has over fifty publications in scientific journals & six patents to his credit.
Dr. Prakash Palimar
Dr. Palimar is a Board certified physician specialized in pulmonary medicine, internal medicine and critical, practicing medicine in the US for the last 32 years. He is on the advisory board of various medical committees and holds honorary teaching positions at the University of Texas, San Antonio, Regional Academic Health and Science Center
Mrs. Puttama Hatwar

Mrs. Puttama Hatwar is the President of Bharatiya Samskriti Vidyapith, an institution founded in 1957, which provides educational services to over 3000 students from preschool to college.
Mr. Manikchand Baldota

Mr. Manikchand Baldota is the Chairman of M.C. Baldota Group of Companies, Bangalore which has diversified business interests in the areas of Tax Consulting, Insurance, Jewellery and Real Estate Development.
Mr. Uttamchand Ratadia

Mr. Uttamchand Ratadia is a promoter of Treamis. He is the Managing Director of Suman Electric Udyogs Pvt Ltd, Bangalore. A well known philanthropist, Mr. Ratadia has been involved in many social activities across India.
Mr. S R Gomathi Nathan

Mr. S R Gomathi Nathan, is the Managing Director of Fibro Reinforced Plastic Pvt Ltd, Bangalore and he has been associated with Treamis since its inception. Mr. Nathan has been involved in social activities through Kappali India foundation.
Dr. K.N Pushpalatha

Dr. K.N Pushpalatha has been a teacher, professor, principal, member of Bangalore University senate & academic council and National Assessment and Accreditation Council (NAAC). She has been associated with Treamis since its inception. Currently she is serving as the Director of BSV Institutions.
Mrs. Chandra Koravadi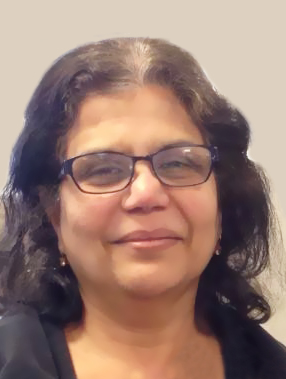 Mrs. Chandra Koravadi has been working in the Pharmaceutical industry managing IT projects and compliances related to FDA. She has a diversified experience & degree in Early Childhood Development as well as Information Technology. Mrs. Koravadi was a college lecturer before venturing into the pharmaceutical industry.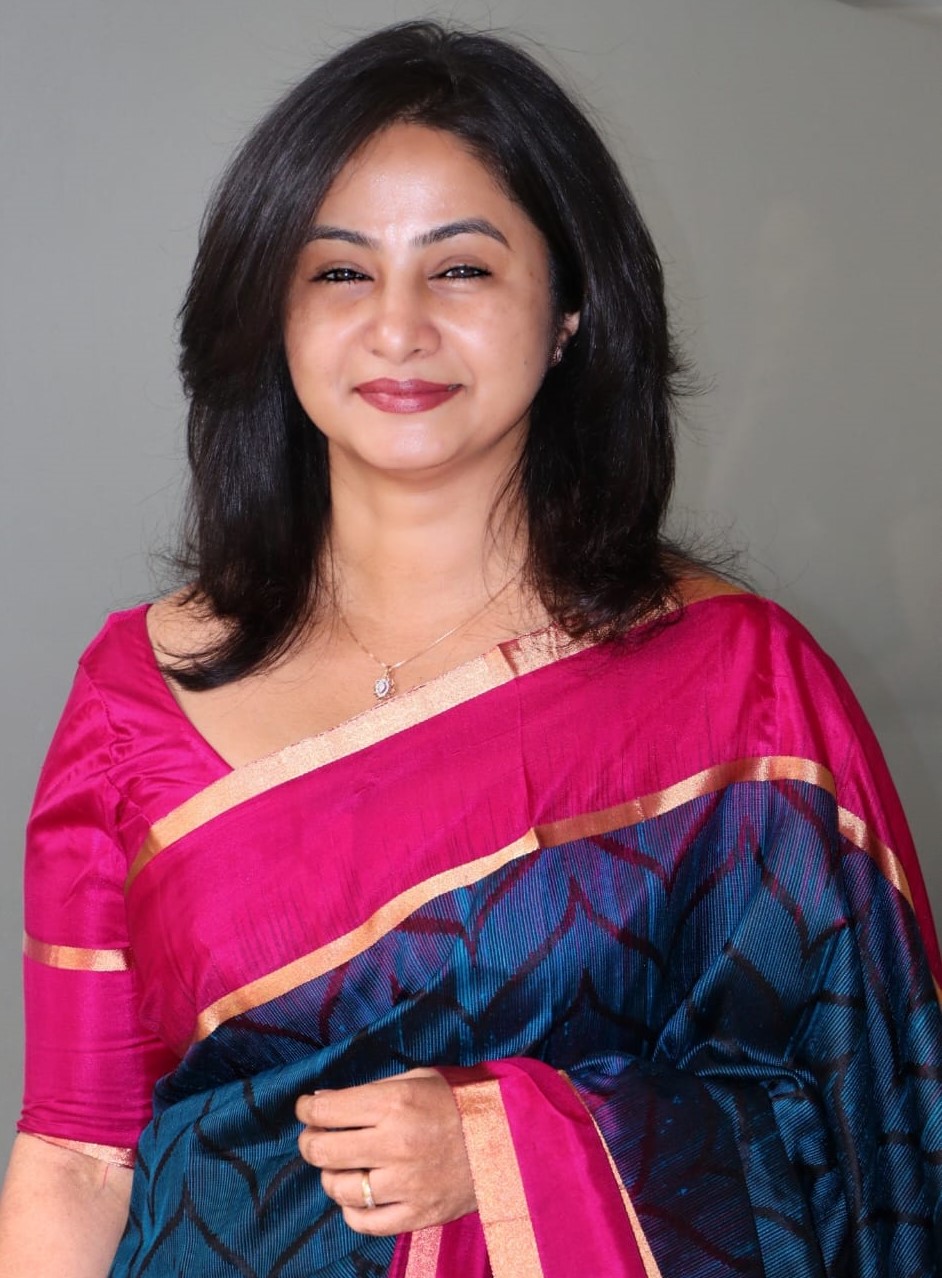 Ms. Jyothis Mathew, Principal & Head of Schools, Treamis. She is a gifted teacher and mentor for school & college students as well as the faculty members. Ms. Mathew has been involved in managing various functions at Treamis from Admissions, Student Services, and Academics to Administration and Operations. Before her venture into K-12 space, she was involved in similar functions at college level.