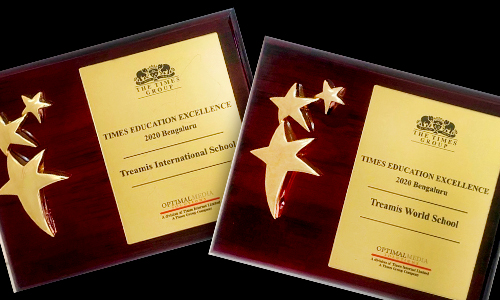 Times Group recently recognized Treamis International School as one of the top five schools in Bangalore providing an International curriculum (IB/Cambridge). It also recognized Treamis World School as one of the top ten educational institutions in the CBSE category. Both the schools provide Day and Residential services and were recognized among the top 5 in the residential school as well as in the online learning categories.
Mr. Soumen Ghosh, Head of Cambridge Division mentioned that in addition to these, Education Today recognized Treamis as the school with the best innovative teaching methods.
"We thank the Times group for conducting the survey and the results are an acknowledgement of our efforts during this year of unprecedented events. This feat wouldn't have been possible without the support of our parents and the hard work of our students and staff members" said Ms. Jyothis Mathew, Head of Treamis Schools.